Q-U-I-C-K 14DAYS FOREX SUCCESS OPPORTUNITY BOOTCAMP
WANTED: 50 Struggling And Frustrated Forex Beginners With No Forex Mentor…No Special Skill… No Trading System, And No Time To Waste! Who Wants To Stop Blowing Up Their Forex Trading Accounts Money Within The Next 14Days Period And Starts Generating Over $1,450 Per Month Trading The Forex Market With The Most Profitable Non-Repaint Investor Sextuple System Strategy In Less Than 30days From Today…
GOAL: Q-U-I-C-K FOREX ACCOUNT MONEY GROWTH
Verified Live Account Performance Review
14Days One-On-One Virtual Forex Mentoring Session, 2hrs/day

CashForex Investor Sextuple System Strategy

CashForex Daily Pips Non-Repaint Robot

Start Making $150 - $450 Daily In Less Than 30Days

Make Your First Ever Profits Withdrawal Within 3weeks Period

14Days - 12 Months Personal Account Trading Performance Follow Up

14Days - 12 Months Personal Live Account Trading Support Opportunity

14Days - 12 Months Personal Profits Withdrawals Support Opportunity
''This $1,450.00 Discount Price Offer ENDS Soon And Then $2,450.00 For Ever''
1 TIME PAYMENT PLAN OPTION
Dear, Q-U-I-C-K Forex Career Success Seeker
I'm Dani Oh, a Forex Market Trader, Author, Mentor, and Creator of CashForex Systems who has helped so many Beginners discovered how to make $1,450 per month trading the Forex market within a 14Days period.
I have a Q-U-I-C-K ''14Days Forex Success Opportunity'' Bootcamp for you that will intentionally turn your Forex career Life around for Good And Grant you Financial Peace… Financial Riches… Financial Freedom… and Time Freedom…
But before then I would want to ask you a few Important Personal Forex market trading Questions.
If you have answered yes to any of the above Experience Questions then I have two other questions for you now!
Do You Have The Most Needed Forex Career Success Missing Components?
Do You Have All It Takes To Succeed In This Great Forex Market Business?
Remember You're In The Forex Business To Experience Quick Financial Freedom, Account Money Growth And Prosperity In Your Life!
You see, it took me 3 years to successfully Create and Develop the Two Major Forex success missing components after a series of personal Struggles, Frustrations, and over 3 Accounts Blowing within a period of two years which oftentimes faces any Forex market beginner out there, including you of course because you are reading this Forex success letter now!
But in case you are wondering, WHY you're still Struggling and Frustrated as a Beginner, searching to find out the main cause of your continuous years of Forex Career Struggles, Frustrations, and Multiple Accounts Blowing which is currently the cause of your Mental issues, Emotional breakdown, and Health deteriorating problems.
These are Mind Dark Cobwebs but simply Profound and you currently have many of these Psychological factors holding you back from succeeding as a Forex market trader! But like I said I am going to Help you solve all of your Lack of Forex career success issues today Because.
See, What Other Forex Market Trader's Are Saying About Our Q-U-I-C-K 14Days Forex Success Opportunity Bootcamp!
Waooooooh!!!! It has been an amazing experience meeting Mr. Dani, CEO, and founder of CashForex Mentor. Their Q-U-I-C-K 14Days Forex Success Opportunity Bootcamp, mentorship, and friendship have been life-changing. The CashForex Band Triple System Strategy is extremely simple to use if you only keep to the rules and follow sheepishly. If you have been having challenges in forex, come and connect with this amazing mentor and his Q-U-I-C-K 14Days Forex Success Opportunity Bootcamp.
- Rawlings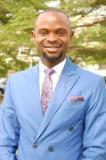 ''I registered for Q-U-I-C-K 14Days Forex Success Opportunity Bootcamp with, Dani, where he showcased his Forex trading techniques and tools which are quite amazing in terms of Success rate per user. After the training, he supervised my Demo trading for 2 weeks to ensure I adequately assimilated all that was taught. Today I am a more confident trader with a winning mindset, thanks to Dani, Q-U-I-C-K 14Days Forex Success Opportunity Bootcamp, and his tools. I would gladly recommend him to anyone who desires to improve his Forex trading portfolio.''
- Alozie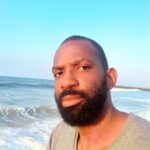 So today, I have made up my mind to help you find the solution for your Forex business career.
After 14Days Period From Now, You Will Say To Your Self I Have Finally Cracked The Forex Success Code!
Yes, you did it because you listened to me and took action!
Now, without a shadow of a doubt, I can confidently say you are about to become a successful Forex market trader who will begin trading his own money and starts making consistent profits withdrawals month after month after a 14Days period from today.
You see, dear Quick Forex Success Seeker, without a doubt in my heart, after your "14Days Forex Success Opportunity'' you will confidently say to yourself I have achieved my personal long-life dream, to be Successful, attained Financial Prosperity, and Time Freedom as a Forex market trader.
Since Personal Decision is the starting point of getting whatever it is that you want in Life!
Now the question that I have for you is this… Do you still want to be a Successful Forex market trader?
Because as a currently struggling and frustrated beginner trader, what you should know and be aware of is that the great Forex market doesn't care about you, and how you feel, it just does what is best for the money business, Period!
Take it or leave it, the Forex market doesn't care about you when you don't know what to do and how to do things right as a Forex trader!
How things are bad for you and your family because you need money to pay off your bills.
This is a hard truth, to accept if you must succeed and not to remain a loser just like many Struggling and Frustrated traders out there today.
The Big Forex market cares less of you and your affairs.
But like I said at the beginning of this Q-u-i-c-k ''14Days Forex Success Opportunity'' letter I have a piece of good news for you today, right here, and right now.
If you're really serious about your Forex market career success as you claimed to be… then your lack of Forex career success is about to be over forever.
Because I am going to help you to succeed in your Forex trading career in less than 30days from today or your Money Back with no question asked.
I will be so confident to grant you your Money Back…if you think otherwise.
To intentionally help you to stop blowing up more of your personal funds and to put an End to your Continuous Financial Loss Pain, Struggles, and Frustrations in less than 30days from today.
This is my Forex trading career success promise to you.
If you're as serious about your Forex Career Success, Financial Prosperity, and Time Freedom as I think you are, you won't hesitate to accept this Q-U-I-C-K ''14Days Forex Success Opportunity'' Offer. 
We have all you need to succeed, The 5 most crucial success requirements necessary to help you succeed as a beginner seeking true long-lasting Forex career success without you even wasting more years in trial and error which might take you forever.
If you go ahead and listen to us, "Definitely Committing Yourself," to attend the ''14Days Forex Success Opportunity'' Bootcamp as we have stated here!
You'll learn and have a successful assurance Forex Education and Profitable Forex trading system strategy that will help you to Become Financially Rich and Accumulate True Wealth that would last long forever through Forex market trading and also opens to you to these few 14 possibilities below.
Best of all, you're going to learn how to do all this without any additional money from your pocket and without any additional risk after your Q-U-I-C-K ''14Days Forex Success Opportunity''!
OUR FINAL THOUGHTS: The world is an abundant place with money that is out there in the Big Forex market waiting for a SMART TRADER to go out there and capture it.
And we personally know dozens of our successful 14Days Forex Success students who are experiencing Forex Career Success RECORD MONTHS NOW … while other Struggling and Frustrated traders are sinking Quickly.
Stay plugged as "CashForex Mentor Success Member", as we will be helping you with our actual proven Forex success trading strategies but please understand your thinking is where it all starts.
But if you are blocking yourself from Making More Money from Forex trading, if you think your Forex trading system and strategy are different and not making you enough money!
If you are not open to proven new and innovative strategic ways to grow your Forex trading income daily then you will continue to see the same results you are currently seeing today!
If it hasn't occurred to you, by the time you get through everything that we have included for you in our QUICK "14Days Forex Success Opportunity" Bootcamp– you will conclude that this is an outrageous generous, very underpriced offer (as FREE usually is).
Which will make you wonder… why so much for $1,450.00?
Yes, we are looking to build a long-term, long-lasting relationship – not just sell you another Forex Mentoring Program.
For us, it's what we teach, and we intend on having you as a part of our CashForex Mentor Success Family for a very long time, but only because of the proven value that you will be receiving as an esteemed member.
''Will The Q-U-I-C-K ''14Days Forex Success Opportunity'' Bootcamp Work For You''?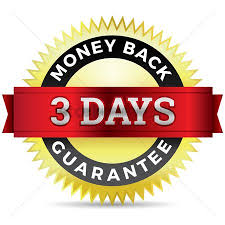 Are You Still On The Fence, Thinking Whether Or Not To Join The Growing Army Of 14Days Forex Success Opportunity Soldiers Who Came To The Q-U-I-C-K ''14Days Forex Success Opportunity'' Bootcamp And Transformed Their Forex Business Lives…Forever?
Complete your "14Days Forex Success Opportunity'' Acceptance form immediately. 
Don't miss your chance at a unique, ''14Days virtual Forex Success Opportunity'' with 5-Star "Forex Success" style trading General.
Enclosed here is a $2,450 discount opportunity that expires in 14days from Now. 
Register NOW for just $1,450 and SAVE $1,000!
Dedicated To Helping You GROW Your Forex Business Account Money Q-U-I-C-K!
Dani Oh, 14Days Forex Success Opportunity Founder
Forex Market Trader, Investor And Mentor 
Helping You Financially… 
''This $1,450 Discount Price Offer ENDS Soon And Then $2,450 For Ever''
1 TIME PAYMENT PLAN OPTION
P.S. Again, it's "better to spend a day with the master than 10,000 years of study." 
Just imagine what 14 DAYS with 5-Star General of "14Days Forex Success Opportunity" will do for your Forex business.
Your opportunity to get 14days of pure study and proven Money Making Exposure with the master dwindles as the clock ticks because seating is LIMITED for this Q-U-I-C-K 14Days Opportunity Bootcamp.
Now let's get started and see you in the Q-U-I-C-K ''14Days Forex Success Opportunity'' Bootcamp soon!
PS: Make sure you connect with me! We're looking forward to helping you succeed Even faster within "14Days Forex Success Opportunity" Bootcamp period. Our duty is to see you succeed in your personal Trading career.
Testimony And Result Disclaimer
- Testimonials, case studies, and examples found on this Q-U-I-C-K "14Days Forex Success Opportunity" Bootcamp'' page are results that have been forwarded to us by users and students of Q-U-I-C-K "14Days Forex Success Opportunity" Bootcamp`` products and related products, and may not reflect the typical purchaser's experience, may not apply to the average person and are not intended to represent or guarantee that anyone will achieve the same or similar results.

Paypal is the retailer of the products on this site. PAYPAL® is a registered trademark of Paypal Sales, Inc., PayPal's role as retailer does not constitute an endorsement, approval or review of these products or any claim, statement or opinion used in promotion of these products.